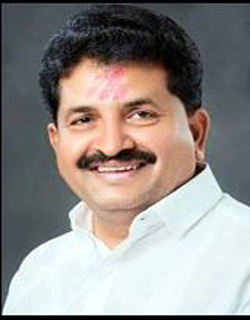 Education means development of personality and attitudes. Education time is the most important time in student life, because this time they are develop psychological, Social & mental skill. In this process it includes honesty, selfless, co-ordination, ability of work.
Education is not only stress on knowledge & intelligent but also life of students. Education is tools. That tool is not limited for scope of education but they are make good nation.
Student personality developed by reading habit. Student gets the information to the various subjects through only on reading. Student read the books & expresses their feeling using good language. Library is the Mirror of College. Student of the Library & information Science is expert to the all subject. That's why Library & Information Science is the different subject to another subject. Librarian is called teachers of teacher because he provided the research information to the professor & students.
In modern world computers are used in every sector which are Business, Medicine, Health Care, Education Science, Engineering, Architecture, Manufacturing, Legal Practice, Media, Govt. Military, Music, Theatre, Film etc.
All over world English knowledge is essential for any running business, learning education, industries, jobs opportunities, media hence we started English medium school in rural Marathwada region.
Countries political, social, financial, educational, technology & cultural progress is depending on their country broadcasting, media & mass communication. Therefore, more media & mass communication education is essential for our country in rural area.
We think that education should empower students so as to make them able to earn money and wealth after completion of their educations by respectable means i.e. out of their physical & intellectual labor.
Put the other way around, students should get job & build a bright career. And therefore we think it necessary to enhance the employability of our students during the period of their graduation or post-graduation.
                                                                                                                                                    Mr.Ramesh Shivdasrao Pokale
                                                                                                                                                                                                        President